CARIBBEAN STEEL DRUMS
Enjoy the music of Trinidad, Calypso, Jamaica
and Contemporary Favorites

My song lists consist of music everyone knows and recognizes.
I will play exactly what you are seeking
for your special Party, Wedding or Ceremony.


Mary Ann

Just My Imagination

Island in the Sun

Everything I Own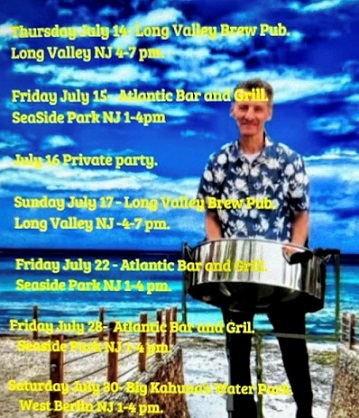 STAND BY ME



CLOCKS

VIRTUAL STEEL DRUM BAND
1.5 CLIMATE CHANGE


Mary Ann

My sound system is complete for beach, pool or indoor setups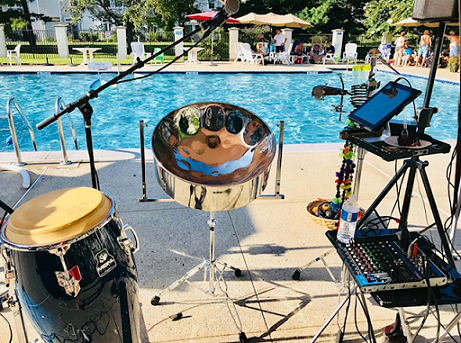 CLICK HERE FOR:
JustinDermanMusic.com
Can't Help Falling in Love
HAVE A LOOK!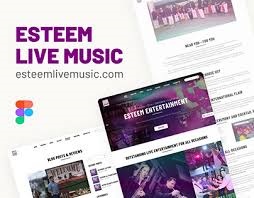 SEE JUSTIN
~AT ESTEEM LIVE MUSIC.COM~


LAVALETTE
Amy Winehouse Medley
SEA BRIGHT
SUMMIT

PAN TRIO
Three Little Birds

~Look for Justin at these Venues~
(Click a venue to go to their site)

Hibiscus, Morristown, NJ
The Rail, Whitehouse, NJ
The Long Valley Brew Pub, Long Valley, NJ
Breezes Cafe, Metuchen, NJ
Mahwah Public Library
Nutley Public Library
Maxfields, Boonton, NJ
Bahama Breeze Restaurants
(in Wayne and Toms River NJ)
Chef Mike's Atlantic Bar & Grill
Seaside Park, NJ
Alaris Health Care Nursing Home,
Irvington, NJ

MAHWAH LIBRARY
My Girl

Live Stream Clip